Why Choose Us?
My Life Insurance has been helping families protect themselves against the bad things that can happen in life for 40 years now. We believe we offer a unique approach that helps us deliver better outcomes to our clients. We have built our business and advise process on the following three pillars:
Three Pillars of our advice process:
Personalised Recommendation
Lowest Price
Guarantee
Long Term Relationship Building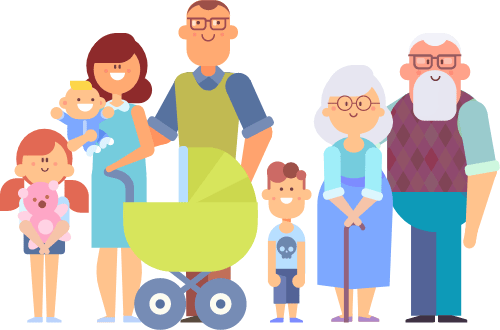 We know every person and every family are unique in their own great way. No two are the same. That is why we will not take a one size fits all approach if advising you. We will take the time to get to know what and who is important to you.
We will help you craft a personalised Family Protection Insurance Plan to ensure if you die, diagnosed with a serious illness or if you cannot work due to long term illness, you and your family will have the exact cover to see yourselves through.
We also aimed to develop a relationship over time. We touch base on an ongoing basis to make sure your plan is still suitable. We also manage all claims on our clients behalf.