Insurance Made Simple
Ireland's Family Protection Insurance Specialists
Helping you find the lowest cost, best suited insurance to Protect the Lives you Love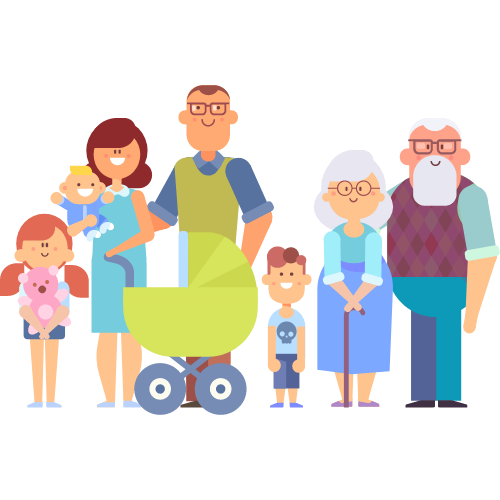 40+ Years in business
Family Owned Company
5,000 Families Protected
Personalised Plan for each Family
Free Service + Free Reviews
We keep things simple and easy
Free Claim Care
Help When Its Needed Most
We have partnered up with Ireland's leading Life Insurance providers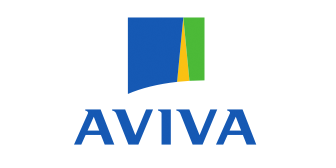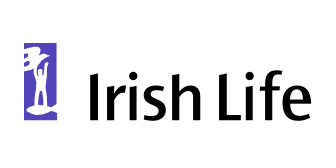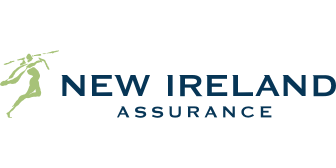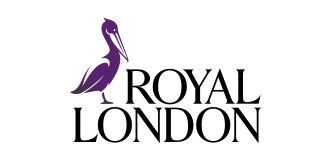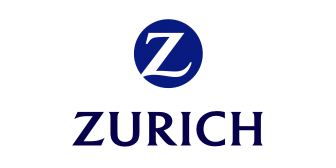 Read what our customers have to say about us directly from Google Reviews.
My Life Insurance made finding life insurance so simple and easy. We had no idea where to start! We submitted a query online and within a few hours Mel was on the phone to us with all our options. She was so helpful and friendly and made the whole process stress free. Highly recommend!!

Emma Sheehan


5/05/2022

I was very happy with the service provided by my life insurance. It was all done very quickly and they understood exactly what life cover I needed and found me the most affordable cover. I would not hesitate to recommend them to anyone looking for life cover

Roisin Howson


4/29/2022

Many thanks to Mel for her kindness, empathy and hard work. What could have been a difficult journey was made so much easier by her persistence, optimism and expertise and I will always be grateful. I now have peace of mind for the closest people in my life. I would definitely recommend.

Susan Dunne


4/13/2022

Had been thinking about switching mortgage and life insurances for a while as we took the banks offer at the time just to get the mortgage over the line and secure our home. Talking with Mel at MyLife Insurance was brilliant. It opened up to us a much better offering and premium policies than what we were presently on through the bank. Priced competitively with plenty of options to choose and happy in the knowledge that we now know our protection is to a level that meets our new family needs.

Andrew Harley


4/13/2022

I found Darragh really straight forward to deal with. Genuine enthusiasm for what he does and worked hard to get the best solutions for myself and my wife. Highly recommend.

Sean Walsh


4/13/2022

To Mel - she's very professional. Helped and assist me to choose the correct and cheaper life policy suitable for my needs. Highly recommended! Thanks Mel 🙂

Hazel Faith


4/12/2022

Great service and very easy to deal with , always phoned at a time that suited. Really found the advice great and listened to what I needed. Recommendations and suggestions where made on what suited me best , but above all that they saved me quite a substantial amount on my existing policy, I highly recommend you give them a try.

trevor kearns


4/01/2022

Happy with the help. Was referred by a friend and they didnt let me down. Barry was helpful and explained the diferent products available and it was all done very quick

Stacey Ryder


4/01/2022

Very professional and friendly service. Really appreciated been accommodated out of hours (after5pm). Mel provided a clarity around differences between mortgage protection and serious illness benefit. Overall our monthly premium significantly improved with additional benefits

Warren O Brien


3/02/2022

5 stars for sure.... Mel was extremely friendly and most helpful to deal with, she made the process so so easy.... Very satisfied with the experience and how quickly and smoothly she got everything done.

tasha Ainscough


2/23/2022

Very quick response from my life insurance. Darragh was very helpful in getting my insurance sorted he was always at the end of the phone if you needed him. I would highly recommend this company

Betty Murray


2/16/2022

Amazing service. Explained everything really well and didn't hang around. Would highly recommend. Thanks again Darragh and all the team

Conor O'meara


2/10/2022

Great advice provided. Helpful, friendly and really patient with all my questions! Always available and quick to respond to any queries. Would highly recommend Darragh and his team.

elainehattie


2/09/2022

A pleasure to deal with. No fuss, no pressure and very personal. Highly recommended

jamie kelly


2/07/2022

Mel was very professional. Helped us choose the correct life policy suitable to our needs. Stress free consultation. No hesitation recommending Mel from My life insurance. Thank you Mel.

colin bell


1/25/2022

I would highly recommend Darragh and his team in My Life Insurance. Darragh's extensive knowledge in this area meant out change over was speedy and seamless. The team are very responsive to all queries and helped us to save money on our policy.

Evelyn Kingston


1/13/2022

Mel was so helpful to myself and my family and really listened to what we wanted rather than telling us. Great woman to deal with and so professional but also made things very easy. No hesitation in recommending this company to all

Clodagh Brandon


12/22/2021

Mel was very prompt, professional and knowledgeable about all aspects of life assurance. From start to finish she made the process seamless and straightforward. I can't recommend Mel and her team enough. 6 stars.

Thomas Mc crory


12/10/2021

Absolutely amazing service. Was reluctant to change insurance company's as thought it would be a lot of hassle but Darragh from my life insurance made the transition flawless.amazing after sales customer care also. Any questions answered so quickly and honestly. Would highly recommend checking them out and getting the best cover to suit the individual

Annemarie Rice


12/06/2021

We went with Darragh O'Connor and Kelly O'Connor for our mortgage protection policy, a great family business to work with and always helpful with any questions at any time. Definitely going to stay with them going forward as we are very happy with the service and the friendly manner with which they provide the service

Shaunna Seavers


12/03/2021

I've never had life insurance before but Mel was exceptionally helpful and so friendly. The entire experience was pleasant, uncomplicated and professional. I would highly recommend especially if you are new to life insurance and need guidance

Lisa Dowling


12/02/2021

It was so easy to get my life insurance sorted, Mel was great. Constantly kept in contact and made sure I was looked after in the best possible way.

Rebecca Sullivan


11/24/2021

My experience with my life Insurance since myself and my husband started using them over 2 years ago now,has been nothing but positive. Nothing was too much trouble with my many questions and I always recieved a speedy reply to any query I had. I would absolutely recommend anyone to use them if your looking for any insurance to best suit your needs.

Liza Campbell


11/24/2021

Mel was amazing at helping us get our mortgage protection i ill definitely recommend Mel to friends who will be buying there own homes in future. 5 Star service made it very simple for us and no stress or hassle as this can be tricky she was brillant. Sam

Samantha Murphy


10/07/2021

I highly recommend this agency for any insurance policy you may need. Mel was very helpful with my new policies with Royal London. She saved me about €150 per month. The insurance company I was previously with was super expensive. Best thing I ever did was switch to My Life Insurance. Thank you Mirela 💖

Mirela Sbughina


9/16/2021

We were in tough situation with life insurance post major illness. Barry helped me and my wife to get a good deal with one of insurers, was easy to deal with and very, VERY responsive. Highly recommended service. Thank you Barry

Andrew Zwolinski


9/04/2021

Dont really leave reviews but I feel this company deserves one. Great experience with My Life Insurance and will definitely be recommending! Barry and Kelly were very responsive to any questions we had, in particular Barry was a delight to talk to and he made the whole process easy to understand. He is an absolute treasure to the family business. Thanks again guys for making our life easier for us during our application. For anyone that is unsure about the process of insurance this the the company for you!

tara mcbrearty


9/03/2021

I cannot recommend "my life insurance" and particularly Mel, having dealt with our policy so well and it being very complex, it was made seem so easy as mel did all the work for us. Not only is Mel fantastic in her role but she is an extremely lovely person to deal with. So happy with my policy and would highly recommend!

Victoria Meade


8/23/2021

My Life Insurance Ireland and their customer support team has been great looking after my and my family needs. Customer service has been great since first phone call made by Mel until all the policy paperwork was finalised. I would definitely recommend My Life Insurance Ireland to my family and friends.

Kristina Bataityte


8/10/2021

We found My Life Insurance to be very good. We wanted life cover in case something happened and we were given all of the options. Barry was patient throughout and allowed us to chat when it suited and do the paperwork in the way that was best for us.

Peter Cody


8/04/2021
Our Products
Helping Protect You + Your Family in Many Different Ways
Life Insurance
Family Protection is a type of life insurance that allows you to secure your family's financial future in the event of your death.
Serious Illness Cover
Serious Illness cover pays you a tax free lump sum if you are diagnosed with illnesses covered on the policy. The most commonly claims illnesses are cancer, heart attack and stroke.
Mortgage Protection
Mortgage Protection is needed when you are applying for, or have a mortgage. We will shop around to guarantee you the cheapest price.
Income Protection
Income Protection pays you a replacement income, should you be unable to work, due to an illness, accident or injury.
Step By Step Process
How to Get Insured
Get a Quote
Choose a Plan
Complete your Application
and get Covered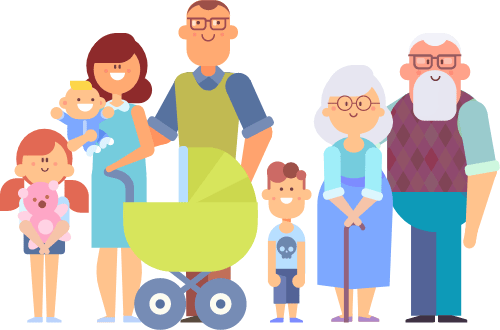 Have A Questions?
We are here to help and happy to listen.
We know this can all seem a little bit daunting and confusing. We all want to get the right cover but often we don't know where to start. Our team of experienced, friendly Protection Insurance Advisors are here to help. Our job is to help you find the right cover, at an affordable price. Why not pick up the phone and give us a call. We prefer to chat, but if email is your thing, pop us an email and we'll reply right away!